Our people
The Director
Professor Tom Marwick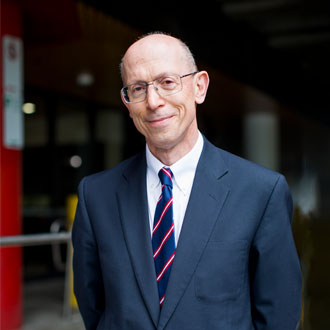 Tom's vision is to make the Baker Heart and Diabetes Institute the global leader in personalised medicine for heart disease and diabetes.
A researcher and clinician, Tom Marwick is the Director and Chief Executive of the Baker Heart and Diabetes Institute.
He trained at Melbourne University, the University of Louvain, and Harvard University, and has an outstanding track record with regards to publications and attracting grant support.
As a cardiologist, he has a focus on health outcomes and holds particular expertise in cardiac imaging in heart failure and coronary disease, and the detection of early stages of cardiac dysfunction.
Prior to joining the Baker Institute, he was director of the Menzies Institute for Medical Research in Tasmania. In addition, he has provided significant research and clinical leadership at the Cleveland Clinic in Ohio, University of Queensland and the Princess Alexandra Hospital in Brisbane.
The scientists